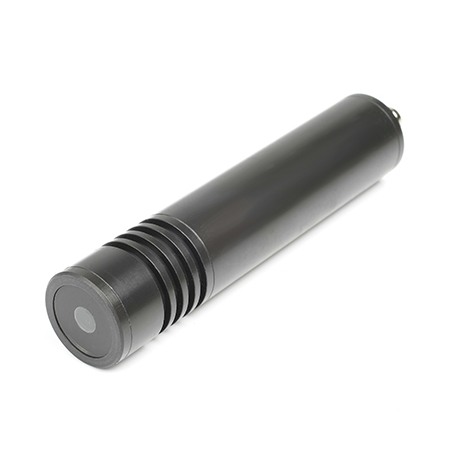 MLH20
Particularly suited to the toughest industrial applications
MLH20 series, characterized by an outer diameter of 20mm is particularly suited to the toughest industrial applications; offers an IP65 protection and proper heat dissipation for power even greater than 100mW.
The available wavelength range extends from green (532nm) to red (635, 650 and 670nm) and infrared (808, 905 and 980nm).
It is possible to choose between different beam shapes: point, Gaussian line, uniform line or cross and other diffractive patterns. Supply voltage varies from 5 to 24Vcc.
The most common applications are: machine vision, pointing and alignment especially in bright environments or outside.
Related products